Hot Cider Hustle Half Marathon 10K & 5K Volunteer Opportunity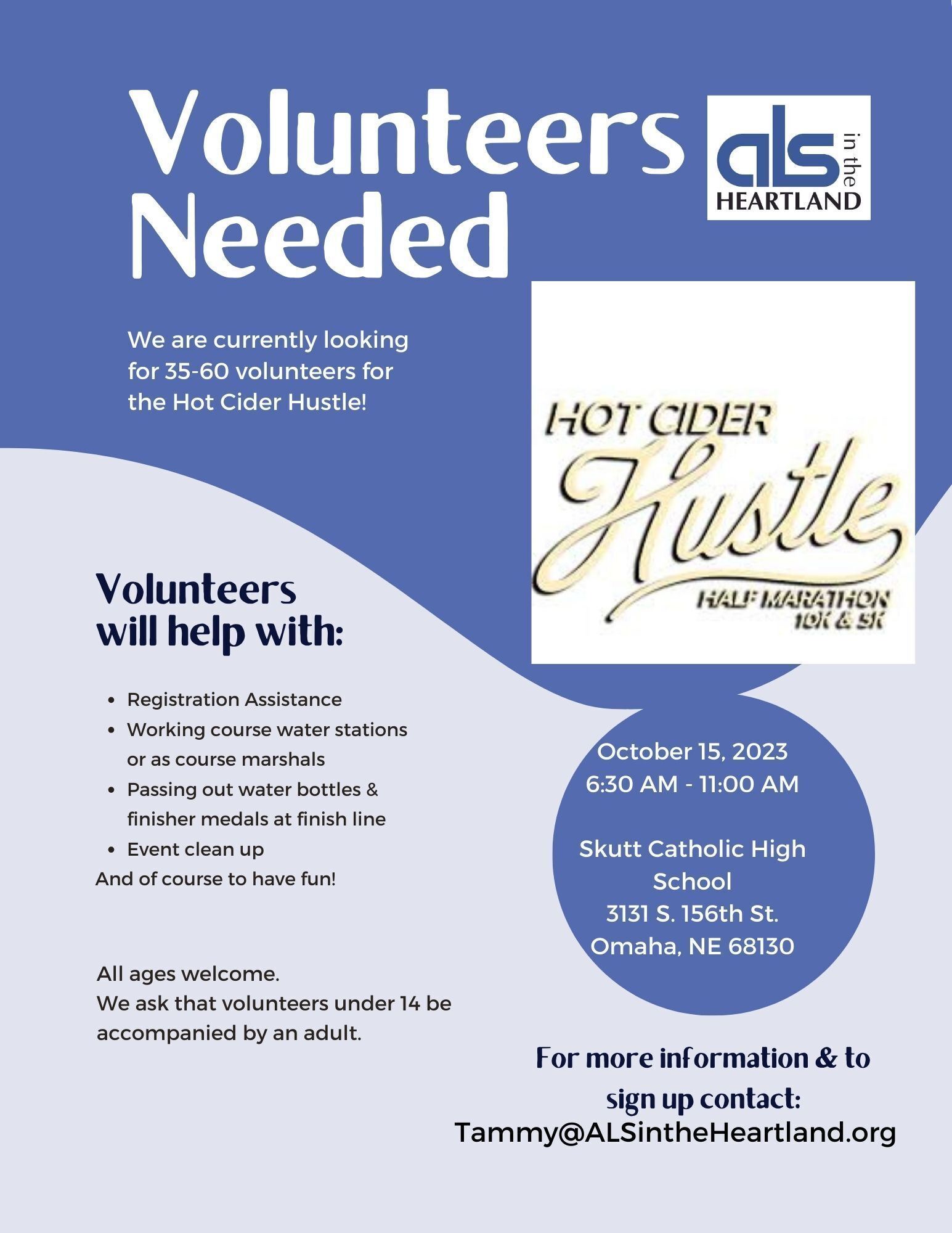 ALS in the Heartland is in need of a minimum of 35 and maximum of 60 volunteers to help us at the Hot Cider Hustle marathon, 5K & 10 K Run/Walk. Volunteers are needed from 6:30 am until 11 am. Volunteer activities can include registration assistance, passing water out to runners, acting as course marshals to provide a fun experience for participants, handing out medals, and event clean up.
Volunteers of all ages are welcome. We ask that volunteers under the age of 14 be with an adult.
Free t-shirts for all volunteers.
Contact Tammy to join in on the fun today!