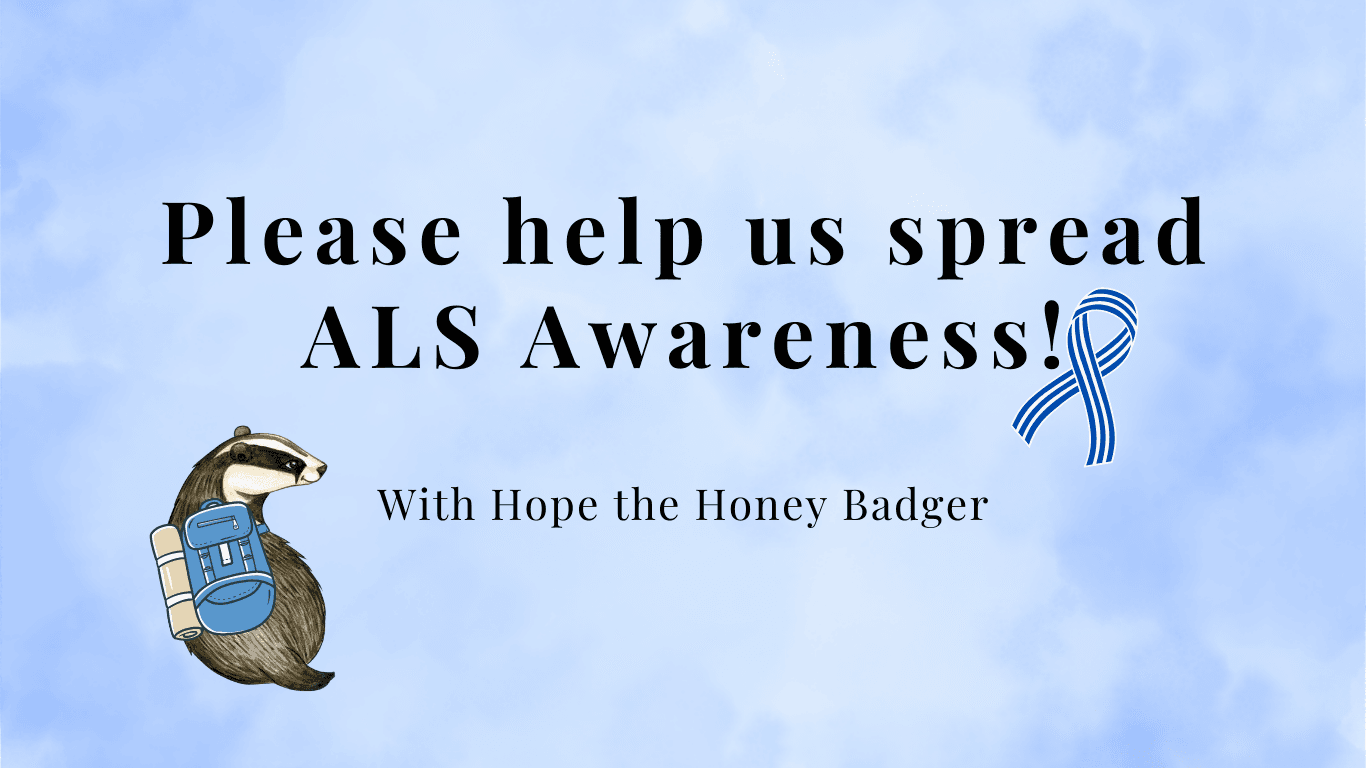 Honey Badgers are known for being:
Fearless - Fighting enemies of greater size and strength.
Courageous - Willing to face great danger to take home victory.
Thick Skinned - Withstanding anything from snake venom to bee stings and emerging unscathed.
Resourceful - Always improving and using tools to achieve more.
Unwavering - There is no stopping Honey Badger's grit, determination, and tenacity.
And those are just a few of the reasons Hope the Honey Badger is spreading awareness for ALS.
Download Hope and help us spread ALS Awareness.
Take Hope with you on your adventures, take a photo, include your location, tag us on social media, and follow to see how far Hope the Honey Badger will travel.
Don't forget to send Hope on to all your friends!