2023 Tri-Cities Area Walk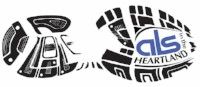 The Tri-Cities Area Walk will be held on June 11, 2023 at Suck's Lake in Grand Island, NE.
On-site registration and activities begin at 1. The ceremonial walk begins at 2. Walking is optional and pets are encouraged!
We will have:
- A bounce house generously donated by Gonzales Jumpers on the Island.
- Pet Sense will be joining us! They will have a booth set up where they will be giving away treats to our furry friends who join us at the walk!
- A Card-Your-Yard photo op to help spread ALS awareness.
- Anna Street Trolley will be joining us as well! They will be around for all your sweet treat needs. Plus, 10% of their proceeds for the day goes right back to the agency!
- Free food, snacks & drinks. Including runza sandwiches from Runza!
- Raffle & silent auction
and more!
We hope to see you, your loved ones, and your furry friends at Suck's Lake on June 11th!